Recreational and competitive cyclists will be spoilt for choice on Sunday 28 February when the southern North Island's largest BMX track plus a 1.8km walking and mountain bike track are both officially opened in Wellington.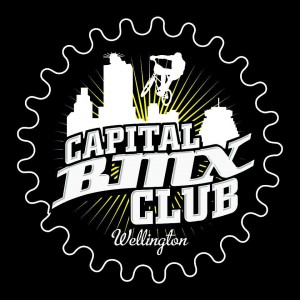 The Capital BMX Club's new world-class race track at Ian Galloway Park, Karori, will be opened by Mayor Celia Wade-Brown at 2pm.
The Mayor will then pedal over the hill into the Aro Valley to open the new Clinical mountain bike and walking track in Polhill Gully at 4pm.
Mayor Wade-Brown says the two new tracks are magnificent additions to the Capital's sporting and recreation infrastructure. "Recreational cycling is booming and the tracks are guaranteed to prove popular.
"It's a pleasure for Council to support the volunteers who have put in some great work. Wellington will be the best little city in the world for variety in walking and biking tracks."
Wellington City Council's Community, Sport and Recreation Committee Chair, Councillor Paul Eagle, adds that both new tracks are fine examples of community initiatives that are supported by the Council. "This is what happens when individuals and clubs get motivated and organised – everyone involved in these projects should rightly be proud of what's been achieved."

Capital BMX Club track
The new track is a UCI (Union Cycliste Internationale) international level track and will attract regional, North Island and National BMX competitions to Wellington.
The 400-metre track was designed by Australasia's leading BMX track designer, Brett Barnes of DIRTZ, and has been built by internationally-renowned New Zealand track builders Empire of Dirt.
Up to 12,000 cubic metres of soil from a construction site at Victoria University was trucked to the site to form the track. Some 320 cubic metres of lime has been used to form the track surface.
The track will be free for the public to use on BMX bikes outside of club events and during maintenance periods.
A number of organisations contributed funding and expertise for the track including the City Council, New Zealand Community Trust, the Racing Board, Lion Foundation and Transpower's Community Care Fund, Beca Engineering Consultants, Tenga Pickering Contractors Ltd, Downer Ltd, Outsiders Landscape, Perry Loader Contracting, Drainage Construction & Maintenance Ltd, and Harbor Lodge Wellington B&B.
Clinical shared-use track, Polhill Gully
The track is designed for walking or running in both directions and biking only uphill – to ensure the comfort of all users.
Clinical (named for one of its funders – the Wellington Marathon Clinic) is 1.8km in length. It has been hand-dug on Town Belt land to the south of Holloway Road in the Aro Valley.
It can be accessed from Holloway Road and Highbury Road, George Denton Park.
You can see and hear many native birds, overflowing from nearby Zealandia.
It is the latest in a series of multi-use tracks in the upper Aro Valley and Polhill Reserve area.
The Clinical track work was project-managed by Craig Starnes and the Brooklyn Track Builders group. The 'hard yards' were done by a combination of paid and volunteer track builders.
Support came from a range of organisations including Wellington Mountain Bike Club, Wellington City Council, Transpower, Wellington Marathon Clinic, Forest and Bird, Project Crimson, corporate and individual volunteers and local businesses including Dirt Merchants and Garage Project.