Olympic qualifying points have lured a full strength Australian team out to face the might of New Zealand at the UCI Oceania Championships at Puni, near Pukekohe this Sunday.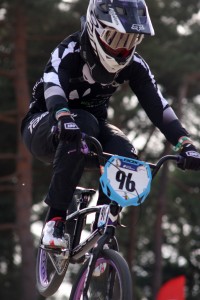 National stars Sarah Walker, Trent Jones, Hannah Sarten, Daniel Franks and Matt Cameron, take on their Australian counterparts, including four time World Champion, Sam Willoughby, 2013 World Champion and 2015 runner-up Caroline Buchanan and eighth world-ranked Lauren Reynolds.
The New Zealand high performance team will also be among the action on Saturday for the FIRST Elite National Championships.
Full event details and race schedule available here.
If you're around Auckland this weekend, head out to Puni and watch some great racing, for free, at Sunset Coast International Events Centre.
Cycling New Zealand