Tauranga BMX Club president Tina Bourke says there could be a world champion amongst your family and all it will take is to come to their club's open day.
Tina's family are mad on BMX and she's hoping to encourage more Tauranga families to get involved in the sport.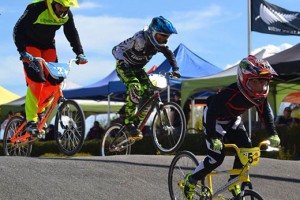 There isn't too much Tina doesn't know about BMX especially the important things like; it's a lot of fun and it's a great family activity.
"Three of my four children race… It's a family sport, there's not many sports that can claim that. We have mums, dads and the kids [involved]. Right from 2 or 3 through to 17 who are doing the exact same sport together."
She says the club is holding an open day on Saturday September 19 at 10.30am on Cambridge Rd. It's all about encouraging all family members to come down no matter what age or skill level they are on a bike.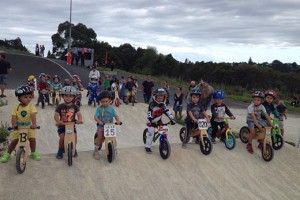 The club even have races set up for the youngsters who haven't yet learnt how to pedal a bike.
"We have strider races. Striders are the [bikes] without the pedals. So they just come along and they get to race the last couple of straights. They start off before our club night, but they are part of our club as well."
Tina says there could be a family in Tauranga who have a world champion BMX rider just waiting to be found.
"[New Zealand] has 11 Kiwi children under-14 who are world champions… One of your children could one day be a champion. Besides I don't know any children who don't like riding a bike."
If someone is interested in having a go Tina says it's important to wear long pants, a long sleeve shirt and a bike helmet.
"We will have some bikes there on the day for people to have a go on as well."
For more information on the club and its open day, go and check out Tauranga BMX Club's Facebook page.
By Greg Taipari greg@thesun.co.nz