Canterbury riders Daniel Franks and Trent Jones were the best of the Kiwi BMX team at the second round of the UCI Supercross World Cup in the Netherlands.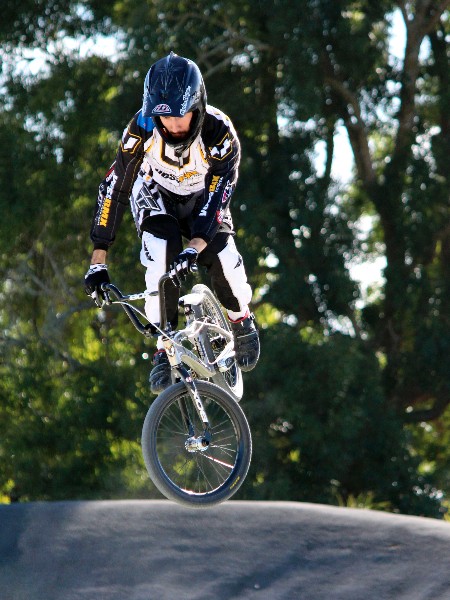 Both riders made it through to the quarterfinals in what proved an upset round with many of the leading riders not making it through to the final at the Dutch national training centre facility outdoors at Papendal.
Jones was fourth in his three-race motos in the morning, needing an excellent second placing behind top qualifier Connor Fields (USA) to secure the last qualifying spot to the quarterfinals.
Marc Willers, exempt into today's racing, was off his best after a fall in the time trial and did not progress from the same group.
Franks enjoyed two impressive third placings and a seventh to also secure the final spot from his group headed by multi-world champion Sam Willoughby (AUS).
Neither Kiwi rider figured in the quarterfinals, with local Dutch riders dominating. Newcomer Niek Kimman took out the overall honours from Willoughby and fellow Dutch star Jellie van Gorkom
In women's racing, Taranaki's Victoria Hill finished sixth in her group with a fifth and two sixth placings in the three motos, and did not advance to the semifinals.
Olympic champion Mariana Pajon (COL) took out the women's final from American Felecia Stansil.
The third round of the Supercross World Cup will be in Sweden in August.
Caption: Daniel Franks in action earlier this year.
Photo: cyclingnewzealand.nz