Ok we may be one of the smallest clubs in NZ but we are growing steadily, sure know how to have fun and we certainly don't take ourselves too seriously!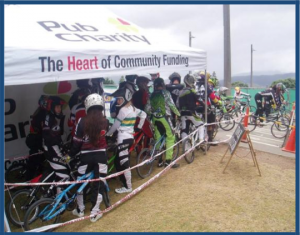 Wednesday Training nights with Sam Cotton and Cara Leyten started off the season with a handful of members and enthusiastic potentials and grew so fast that parents had to step in to assist with 'crowd control'. Well done you two! Of course as we all know successful training nights mean new members and every Friday Club night saw more new faces and members signing up. We managed to reel in the sprockets, then the older siblings and then (of course) the competitive dads who couldn't watch from the side lines any longer – You know who you are!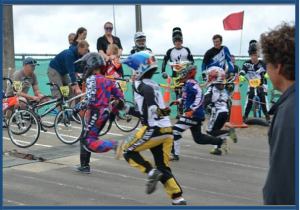 Thanks to everyone who supported our annual 'Le Mans' meeting in January – it was great to get such positive feedback and see everyone enjoying our friendly environment. With our 4 newly tar sealed corners, it was awesome to see all the photos on Facebook and we thoroughly enjoyed hosting all riders from our very supportive Region and beyond. Mr Boggiss's Le Mans 'starting position' seemed to draw a lot of comments.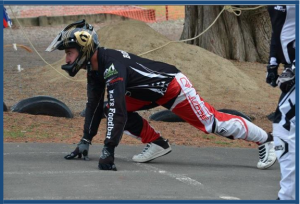 We now have all 6 corners (yes, 6 corners!) tar sealed, thanks to NZCT and Lion Foundation for your generosity and our wonderful track team led by Dave L, Andy and Matt – 6 years of dreaming and funding applications …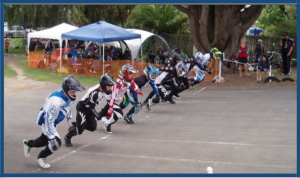 Nationals was a blast with 3 of our newest and youngest members taking on the best in NZ- well done Tom, Toby and Ella, thanks for carrying the Kapiti banner so proudly guys. Congratulations to Tipene for making podium and all our riders who rode with true Kapiti spirit.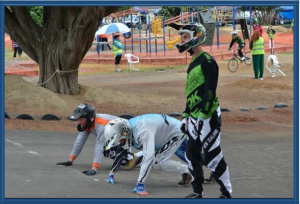 Best of luck to Liam at the Worlds, first rider in the Wellington Region to be selected at Men Junior level. Many from the club will roll on to famous 'Hawera Indoor' as the last event of the season and then we can't wait till the new season rolls around to keep growing in membership and enjoying our racing (with our new Club jerseys).