New Zealand's young, emerging BMX talent enjoyed podium placings against a powerful contingent of Australian riders at the UCI Oceania Championships at Rotorua today.
Teenage star Leila Walker (Cambridge club) led the way with victory in the junior women's Oceania competition although was pushed to the limit, while Rotorua's Megan Williams and Cambridge brothers Bennett and Jack Greenough also enjoyed podium success at the world-class Te Papa o Te Kauri BMX track at Whakawerawera.
Both elite honours went across the Tasman, led by a superb return to racing for Australia's Saya Sakakibara in the women and Australian champion, the experienced Bodi Turner in the men.
Sakakibara, coming back to international competition following head injuries from her serious crash at the Tokyo Olympic semifinal, impressed to win all three races. She had the best gate and rode clean to claim the elite Oceania title, but more importantly, it was a confidence boost as the 23-year-old as she plots her way towards the Paris Olympics.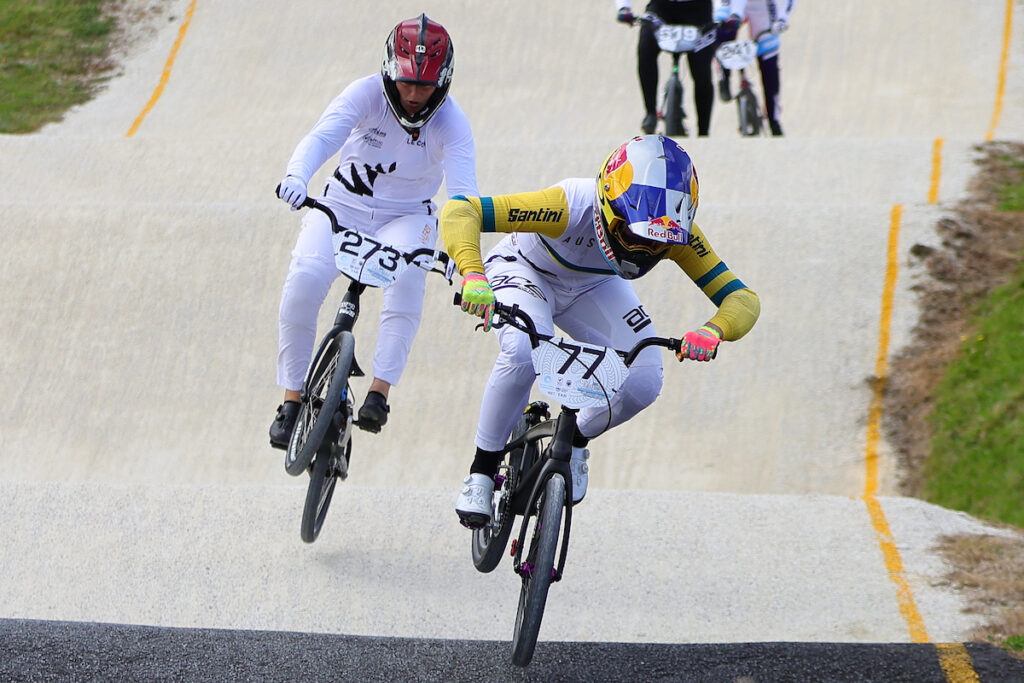 "I am pretty happy with what I did," said Sakakibara. "I hadn't raced off the 8m ramp since last August. So it was a real big test outside my comfort zone, on a new track and with some wind.
"I improved over the day. I put in a good hill in each of the three rides, and stayed clear with three wins which is absolutely awesome. It is a big step forward in my confidence."
Rotorua's Megan Williams, still eligible as an under-23 rider, has stepped up to elite to finish second behind the Australian.
"It was a hugely exciting event and stoked to have it in my home town," said Williams. "I was reasonably happy with how I performed today although felt I will had a bit more to give, but that comes with time at these big events. It is all a stepping stone and a huge step up this year to go elite."
Williams, who heads to Europe next month as she prepares for the international season, said she was thrilled to ride against Sakakibara and "stoked to give her a bit of a push around the track."
Turner won all three elite men's races, grabbing the holeshot in each but having to hold off his fast-finishing compatriot Max Cairns.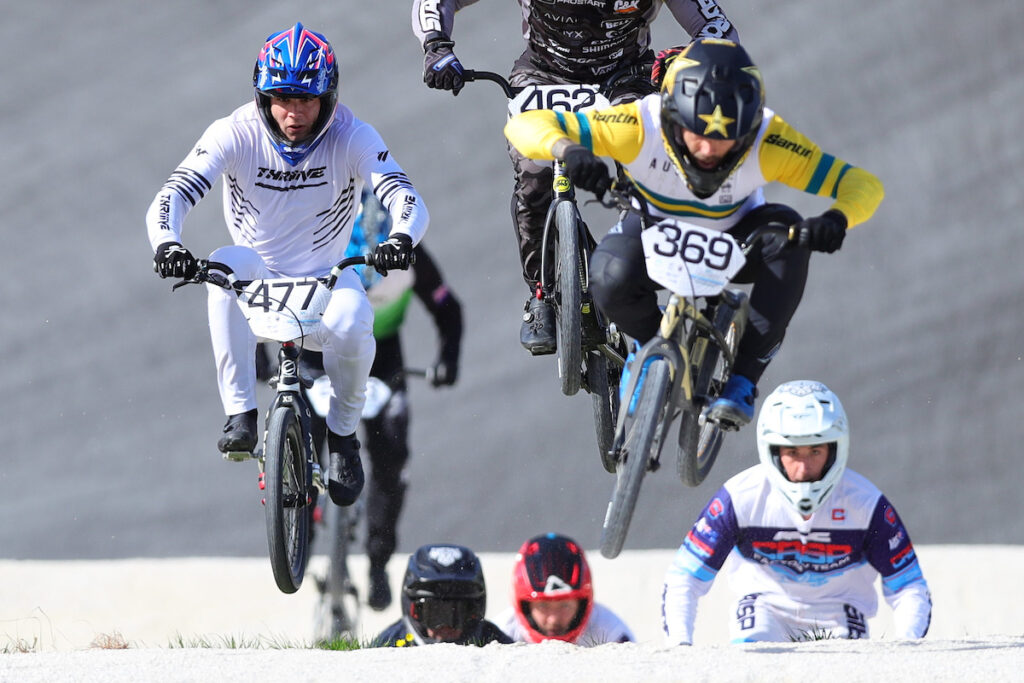 Cambridge rider Bennett Greenough finished on the podium in the under-23 men, with two seconds and a third in his motos, and third in the final. He missed the jump out of the gate but showed tremendous speed on the manuals to finish third with just 0.2s separating him from winner Jesse Asmus and fellow Australian Matthew Tidswell.
"Overall I am happy with my performance and looking forward to an exciting season," said Greenough. "It was my first major race back for six months after a series of injuries, so it feels good to be back and riding against some world-class riders today.
"I came in with not many expectations, but just to see where I was sitting, and it was a bonus to get on the podium," said Greenough who heads to Europe on Tuesday.
His brother Jack Greenough began with two wins in the junior category, and a narrow second behind Australian Noah Elton in the final heat. The pair went at it in the final, with the Australian prevailing by just 0.03s in the photo-finish.
The kiwi victory came in the junior women, where Walker had to summon all her energy and skill to overcome a slow start in the final. Australian Teya Rufus won the opening heat with the New Zealander reversing that in the second.
Walker missed the jump as Rusfus and fellow Australian Sienna Pal grabbed the advantage. The kiwi made ground but was still in third going into the final straight, before a brilliant burst saw her win by 0.02s from Rufus with Pal half a second behind in third.
"It feels really great to have won. The girls really turned up and there was some really sic racing. Credit to Teya (Rufus) whoh is an incredible rider, and it is a big ask as a first-year junior to come off the 8m ramp.
"This is a good start for me. Next is to head to Europe and get on to the international stage and more racing with the big guns," said the UCI Junior World Cup winner from last year.
The under-23 women rode with the elites, with the honour s going to Te Awamutu rider, Baylee Lutterell.
Results, Elite male: 2023