This is the event to showcase your skills and compete to be the best freestyle dirt jump rider in New Zealand. The jumps have been designed and built by professional riders Paul Langlands & Jed Mildon and a skilled crew on shovels.
The event has been designed and coordinated by Freestyle BMX riders Paul Langlands and Jed Mildon – both world record holders for the sport and international riders.
This year we are introducing two more things to the event targeting the next generation of riders;
Amateur Primary Class – 12 and unders
We will be circulating this to all the primary schools in the area, currently the youngest competitor is 8 years old! This will have a trophy to go with it.
Wheelie Competition
It's a bit of a craze at the moment and we're keen to create a space where kids can get off the streets and use their skills in competition. It should be a great competition, open for all ages, and will have a trophy and the claim to fame as the Waikato Wheelie Champ.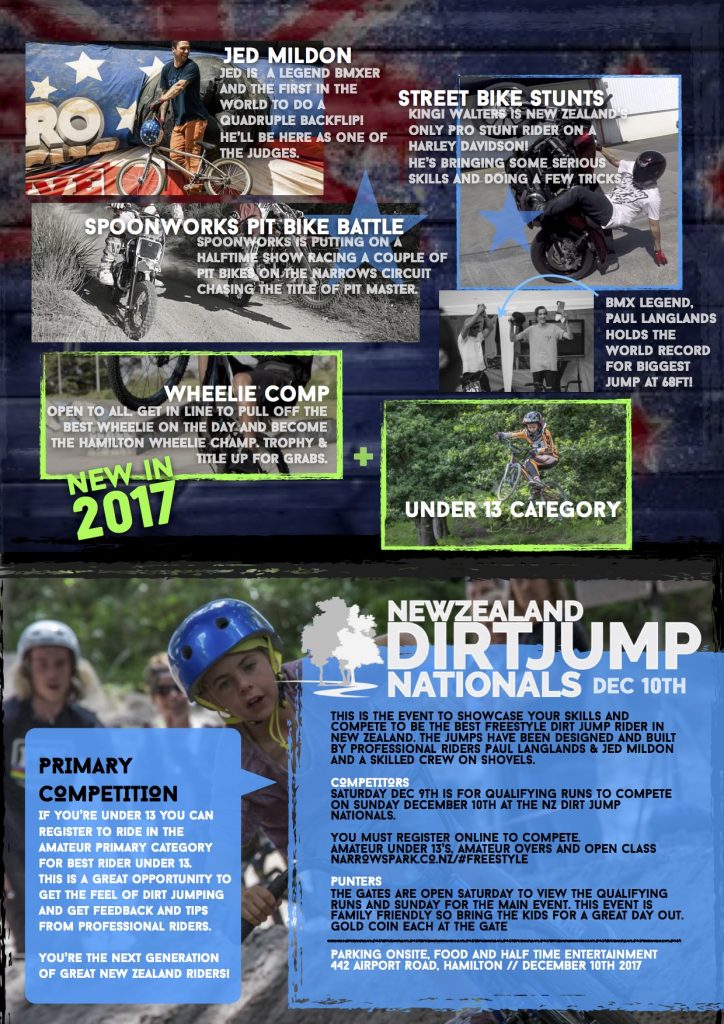 ---
---