New Zealand's leading BMX riders head to the big outdoor surrounds of Papendal in the Netherlands for the second round of the UCI Supercross World Cup this weekend.
Six Kiwi riders will contest the Supercross which will be in stark contrast to the opening round on the much smaller indoor track in Manchester.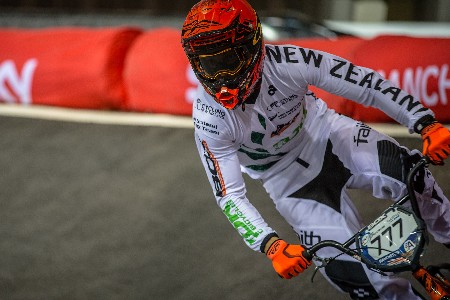 Papendal is well known to the New Zealanders, both with previous competitions held there and because they have used the Netherlands Olympic Training Centre as their base for preparations.
Californian-based Marc Willers was the best of the New Zealanders in Manchester where he made it through to the semifinals, and his 11th ranking in the world will ensure he is among the top 16 men to be exempt from the first day qualifying competition.
The other New Zealanders comprising the Cycling New Zealand high performance riders Matt Cameron, Trent Jones and Daniel Franks, along with North Harbour's Michael Bias and Taranaki's Victoria Hill will compete in qualifying motos tonight.
For the men the best 48 riders on accumulated points from the three races progress to join the 16 exempt riders in the second day of competition, while the leading 24 women will join eight exempt in their competition.
The competition will again be white-hot with the top-10 world ranked riders all competing in massive fields.
Caption: Marc Willers in action in Manchester last month. Photo credit: Craig Dutton.