Very few 8-year-olds can claim to be two-time world champions.
But Sacha Earnest is an exception.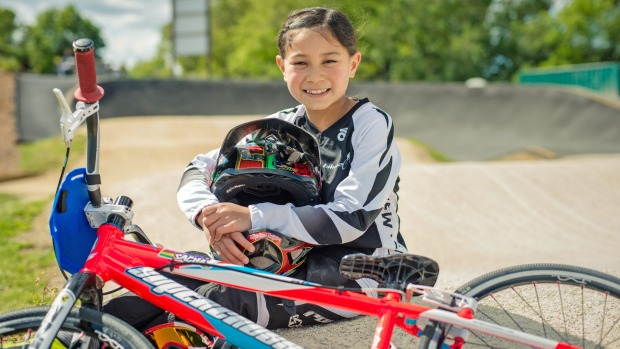 The Ellerslie resident is a BMX racing star who has just been awarded an AMP Scholarship to help her make it three world champs in a row next year.
"I love racing in competitions and coming first," Sacha said.
"I like competing with other girls from around the world."
Sacha won her first world title in 2013 when the championship was held in Auckland and this year she backed it up by defending her title in Rotterdam in the Netherlands.
The Earnest family will head to Belgium next year in the hope of making it three world titles.
"We all travel as a family, that's why the scholarship is a big help because there are four of us," Sacha's mum Anna said.
"We all rode in the 2013 world champs in Auckland, but now I do a more managerial coaching role."
Riding is a real family affair for the Earnests.
Sacha's older brother Jake is also a great rider and was ranked fifth in the world for his age group in 2013.
"Jake helps me at training and that's why I've got so fast," Sacha said.
"They are very close and really good mates, anything he could do, she could do as well," her mother said.
Jake, 10, started riding bikes when he was 3 and Sacha followed suit.
"It's a real family sport that anyone from all ages can get involved in.
"You have to get out and do it yourself so kids learn to pick themselves up and get out there."
Sacha is a member of the BMX Mountain Raiders based in Pakuranga where her dad Dion is president.
"She mainly races against boys in New Zealand," Anna said.
Sacha is trying to get more young girls involved in the sport and has run a free clinic called #ridelikeagirl.
"It's aimed at young girl riders and introducing them in an environment where they don't feel intimidated with boys around and get them trying BMX."
Sacha and her mum are hoping to host another one early next year.
The young rider's role model is New Zealand Olympian Sarah Walker.
"I would like to get another world champs to make it a three-peat."